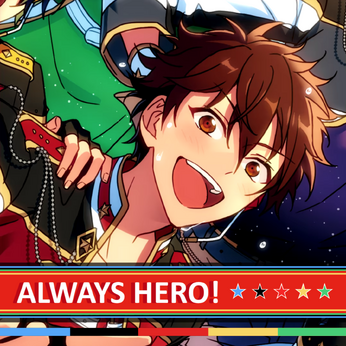 I am a ChiakiP & LionHeartP, but I love all the characters, they are all so precious. 
I just started to translate stuff on this wiki, I might not be very good so tell me if something I translated is incorrect or can be improved. Thank you.
Can leave messages in the message wall page, but it's better to send me a message on twitter because I'm not always on the wiki and I'll probably respond faster on Twitter. 
My favorite pages
(↑ my first translations on the ES wiki)
My favorite songs of each unit
Trickstar - Infinite Star & Kiseki
UNDEAD - Gate of the Abyss
Knights - Graceful Allegiance
RYUSEITAI - SUPER NOVA REVOLU5TAR
Ra*bits - Love Ra*bits Party!!
2wink - 2winkle Star Beat☆
Akatsuki - Zan -Ketsui no Yaiba-
fine - Tempest Night
Valkyrie - Memoire Antique
Switch - Magic for Your 'Switch'
MaM - Yukai Tsuukai That's Alright!
Eden - The Genesis
Alkaloid - Tsubasa Moratorium
Crazy:B - Crazy Roulette
Community content is available under
CC-BY-SA
unless otherwise noted.