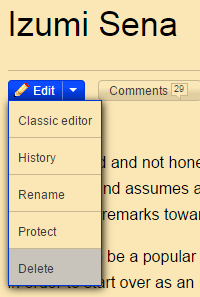 my entire existence on this website is when you try your best and do not succeed
The translations I get are by people who are not native Japanese speakers and are currently still learning, so they might make mistakes once in a few blue moons. If you find any, please correct them for me or notify me and I will correct them myself. My main translator is my good fiend Shou. Keitohasumi is not a translator, please dont believe them
I started doing wiki stuff for my beautiful husband Ritsu and continued after with everyone else.
If you wish to contact me, do it on the Twitter account. I'm on there basically 24/7
My Best Boys
Reigning supreme: Ritsu Sakuma
Beautiful son: Hajime Shino
Second tier: Tsukasa Suou, Koga Oogami, Mao Isara, Midori Takamine, Shinobu Sengoku, Nazuna Nito, Tomoya Mashiro
Third tier: Mitsuru Tenma, Souma Kanzaki, Yuzuru Fushimi, Izumi Sena
My Card Collection
5★
4★
Why Ritsu?
I get asked this a lot actually, my obsession with Ritsu is mainly based on the fact that he and I are a lot alike. Blood type, amount of naps (During school days, I took at least five naps a day...). I also almost stayed a grade just because I was constantly tardy, skipped lessons to take a nap or just sleep during lessons. I understood him and his desire to do nothing but rest. Among other things, I love the fact that he's a pianist. Ever since I was a kid I've wanted to learn how to play the piano and fell in love with anyone who was able to play it. All of that and a lot of crying and falling in love during the months that I've been obsessed with him, I grew too attached and now I spend money on a game just so I can have a virtual card of him.
The first moment I fell in love with him was when I heard his calming, languid voice in the video, and found out how perfect he was after reading about him.
Source Code Pastebins
outdated, tba
Community content is available under
CC-BY-SA
unless otherwise noted.