Warning: Ensemble Stars!! is rated ages 17+ (Mature) in the app store. Viewer discretion is advised.
Welcome to the unofficial Ensemble Stars!! wiki!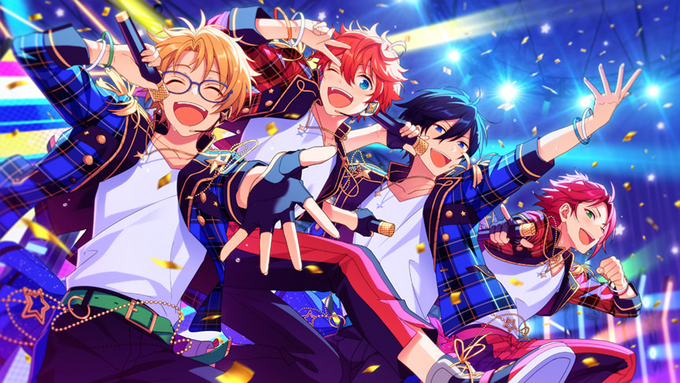 Ensemble Stars!! (あんさんぶるスターズ!!) is a multimedia project, originally released as a Japanese mobile idol training game on May 1st, 2015. As of March 16th, 2020, the app has two versions: Ensemble Stars!! Basic, the idol-training game, and Ensemble Stars!! Music, the rhythm game. Both versions of the game have different gameplay styles, but otherwise share the same story, characters, and cards.
In Ensemble Stars!, the player is introduced to Yumenosaki Private Academy, which hosts an all-male idol training course that has a long history of producing talented idols.
Once the Ensemble Stars! school year ends, Ensemble Stars!! begins. Both students and graduated idols join an entertainment agency aggregate known as Ensemble Square, and they must learn to forge their own paths in the vast world of entertainment!



Event

Ends in:
Basic: January 24 2021 22:00 +0900Event has ended!
Music: January 23 2021 22:00 +0900Event has ended!



Featured Unit
This wiki is a work in progress, so feel free to check out
the Available Contributions page to see how you can help!
Official Sites:

Official Site JP
●
Official Site CN
●
Twitter
●

Weibo
Unofficial Sites:

JP Old Wiki
JP Basic Wiki
JP Music Wiki
●
Game Reddit
●
General Reddit
●

Baidu
Getting Started
Birthdays
Current Campaign
Affiliates
Community content is available under
CC-BY-SA
unless otherwise noted.