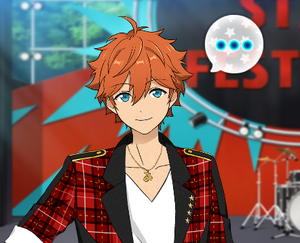 Two times a day, during morning and evening, a speech bubble will pop up next to your homescreen character. When you click on it, it will trigger a greeting event; a short line that they say to you, either giving you one Heart fragment or 200 Producer Points. If you complete a Heart during this time, an intimate event is triggered as normal. For characters who cannot have their affection level raised (teachers and collaboration characters), the player will receive a Medium Jewel instead. The "Time" column is for what time of day, in JST, the event can be triggered (Morning: 5:00 - 10:59, Afternoon: 11:00 - 15:59, Evening: 16:00 - 19:59, Night: 20:00 - 4:59).
Sometimes, an additional event will also be triggered after doing this; either a mini event (choosing the correct answer will give 5 intimacy points) or a more lengthy greeting event where you rub an area of the character. These areas are partitioned in the same way that exists in intimate events; head, torso, and arms.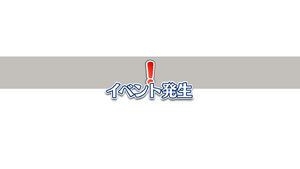 Community content is available under
CC-BY-SA
unless otherwise noted.