Knights
ナイツ
An order of knights devoting songs to you
A chivalrous unit led by Tsukasa Suou. They make full use of their knightly personae and engage in plenty of fanservice.
When doing work in media, their jobs include commercials, fashion modelling, variety programs, gourmet reports, dramas, and other jobs that make use of their appearance. Their theme color is navy blue (#305DAA).

Knights is affiliated with New Dimension. Knights is one of the top three units in the industry along with fine and Eden. See also: their stories.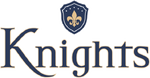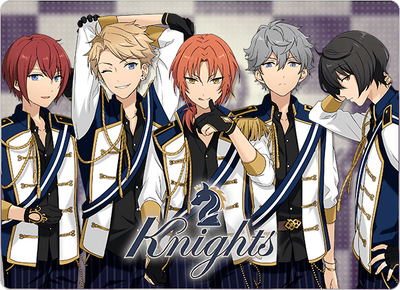 Knights
ナイツ


Led by
Leo Tsukinaga
, a unit made up of graceful and charming knight-type members! Each member possesses a high level of technique, captivating the audience by showing them exactly what they want to see.
Trending pages
All items (5)